Juvenile Level 1 – Books Ages 5 to 8
TIP! If you're looking for a specific Honoree select "Edit" then "Find On This Page" in your browser's toolbar.
Note: Image and text links take you to Amazon.com and iTunes Store. The Mom's Choice Awards has an affiliate relationship with these companies and can earn income from sales. Links are for your convenience and do not imply required purchase.
Adventures of Lumi Nary Light A Fairy Tale of a Teeny Tiny Angel

by Sonya Haramis, Med
Peace of the Dreamer, 2011
Fantasy, Myths & Legends
Boomer and Halley – Election Day (Little Lessons. Big Results., Book 3)

by Mary Jane McKittrick; illustrated by Bob Ostrom
Tuxedo Cat Productions, Inc., 2008
Humor
Language Smarts, Level D

by Kathy Erickson and Stephanie Stevens
The Critical Thinking Company, 2010
Reference & Study Aids
The Little King and His Marshmallow Kingdom

by Louis Rotella, III; illustrated by Mark Chickinelli
Ata-Boy Productions, Inc.
Inspirational / Motivational
No, I Don't Want to Play Today: An African Tale About Bullying
by Brenda Jones; Illustrated by Carey Jones
Strategic Publishing / Eloquent Books, 2010
Inspirational / Motivational
Rosie and the Wedding Day Rescue
by Lynelle Woolley; Illustrated by Karen Wolcott
Markelle Media LLC, 2012
Fiction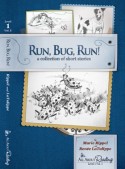 Run, Bug, Run
by Marie Rippel and Renee LaTulippe
All About Learning Press Inc.
Juvenile Level 1 Series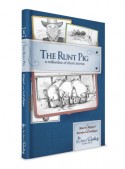 The Runt Pig (Level 1 Vol. 2)
by Marie Rippel and Renee LaTulippe
All About Learning Press Inc.
Juvenile Level 1 Series
Season of Play


by Debra Benedetti; Illustrated by Ashley Teets
Headline Kids, 2011
Arts, Crafts & Hobbies
Stuck: A Children's Book About OCD
by Rhonda Martin, MA; illustrated by Denis Proulx
Jabberywocky Books, 2011
Body, Mind and Spirit
Teaching Children To Pray (Ages 4 & 5)

by Mary J. Davis
Rainbow Publishers, 1997
Educational Product
Thomas The T. Rex

by Michael Smith; illustrated by Gayle Garner Roski
East West Discovery Press, 2011
Historical Fiction
Where Did Mommy's Superpowers Go?

by Jenifer Gershman; illustrated by Randy Jennings
Sweet Dreams Publishing, 2011
Body, Mind & Spirit
Your Fantastic, Elastic Brain: Stretch It, Shape It

by JoAnn Deak, PhD; illustrated by Sarah Ackerley
Little Pickle Press LLC, 2010
Non-Fiction General